jeff@powrachute.com
Jeff is the Chief Director of Operations. His daily duties include manufacturing operations, plan, develop, organize, implement, direct and evaluate Powrachutes performance. Jeff purchased Powrachute over 13 years ago.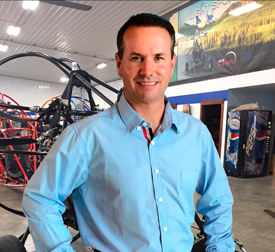 Galen Geigley, Member, Sales
galen@powrachute.com
Galen is the Powrachute Sales and Marketing Director. Daily duties include sales, working with our global network of dealers and customer relations. Galen has been a member of  Powrachute for over 13 years.
Deb Williams, Member, Office
Deb is our purchasing agent, book keeper and office manager. Deb has been with Powrachute over 13 years.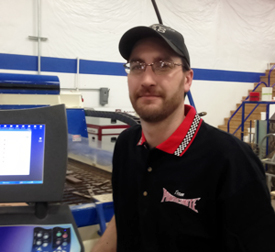 Shop Foreman, Quality Manager
Jim is our lead shop assembly technician along with many other responsibilities. He supervises all assembly being done at the factory. Jim has many Certifications and specialized training with Rotax Engines and is also a Certified Mechanic for AutoGyro products. Jim has been with Powrachute for 13 years.
Mark is our head CNC machinist. Mark is responsible for almost every component that is manufactured on one of our many CNC machines. Mark Has been with Powrachute for 7 years.
Sarah handles most powder coat jobs and also ships out parts orders. Sarah has been with Powrachute for 7 years.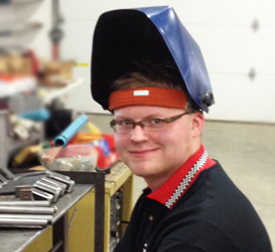 Jake has completed his college degree in welding and is our lead welder in TIG and MIG welding. Jake has been with Powrachute for 5 years.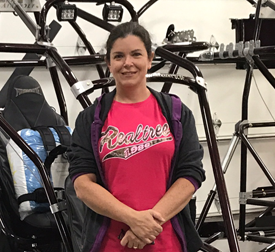 Dawn is in charge of all incoming and outgoing parts and works on keeping inventory organized. Dawn has been with Powrachute 3 years.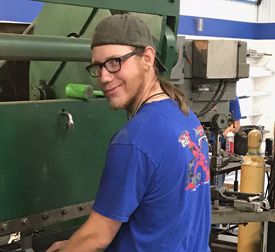 Powder Coat Prep, Tube fab
Tony works in powder coat prep and is a part of tubing fabrication. Tony has been with Powrachute 4 years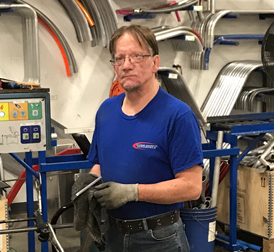 John is a CNC mill and saw operator. John has been with Powrachute 5 years.