Airwolf 912ULS "Stealth Edition"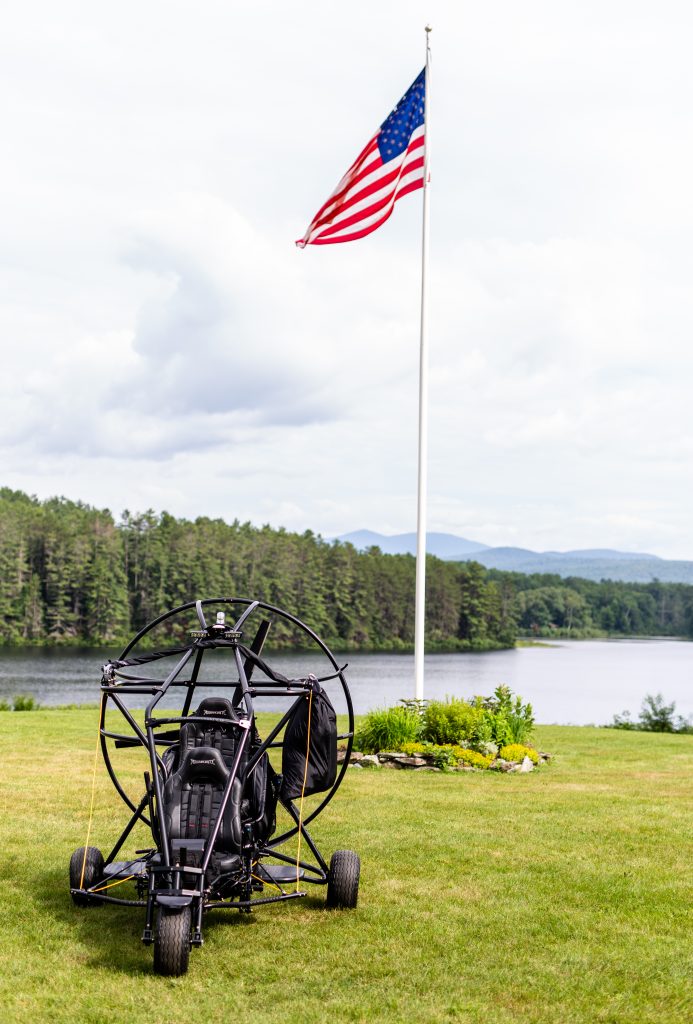 Nothing but the best from the industry leader in advanced design, technology, and product support.

Powrachute is proud to be working Powered Parachute Instruction, LLC to develop a special powered parachute for the training of Navy Seal Veterans.  

The AirWolf Stealth Edition is everything the AirWolf 912ULS is and more. Having manufactured over 2,000 powered parachutes since 1999, Powrachute has earned the leading position in powered parachute manufacturing—and the AirWolf Stealth Edition is the pinnacle of that excellence.  

With a commitment to creating the highest quality products in the world, The AirWolf Stealth Edition was built with special features that include: 

 
*Total blacked-out airframe and components for a stealth look.
*Customized Tundra tire in the front with hydraulic disc brakes and shocks for very rough terrain and sandy beach operations.
*Dynon glass panel for with GPS moving map and all engine parameters.
*Integrated Transponder with ADSB traffic and weather (*the most advanced instrumentation ever available on a powered parachute).
*External Alternator for the additional power needs of the lighting and instruments, also offering more redundancy.
*24 gallon baffled fuel cell for long-range operations.
*Special rear seat jump platforms on each side for parachute jumping.

As the world leader in powered parachute manufacturing, Powrachute is happy to have developed the AirWolf Stealth Edition with Powered Parachute Instruction, LLC for the Flying Frogs program that is hosted by the Navy Seal Museum.

We used our strong background in developing platforms for Military and Government use and created a product that's the best of the best, highest engineered, and has the gold standard for service and support. With the AirWolf Stealth Edition, we continue our long-standing reputation for performance, comfort, reliability, and safety.

This intelligently engineered and designed aircraft will take you over mountains and carry high payloads in thin air. If you're looking for tough and reliable with superior performance, look no further than the AirWolf Stealth Edition. Don't settle for anything less than the best!