The Cruiser wing has now become the standard on both the Airwolf and Pegasus models. Re-designed from the ground up and using the Airwolf as the test platform the Cruiser – combines the advantages of both worlds, offering the perfect blend of enhanced performance, speed and handling, with ease of use, extreme safety and user-friendly nature of our well known veteran PW and Hybrid. It is an easy wing to fly, suitable for students as well as experienced pilots, with significantly faster trim speed and superior glide (L/D). The wing, its performance, safety and pilot-friendly nature on the ground and in the air received high praise from all who experience it.
Reinforced heavy-duty design for extended lifespan and heavier loads
Advanced conceptual philosophy
All metal parts: Stainless Steel or Aluminum
APCO legendary standard double coated siliconized cloth – built to last
Heavy-duty Superaramide® lines
innovative tapered planform
Flexon® battens system for ultimate durability and spotless launch- pioneered by APCO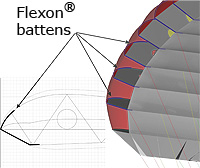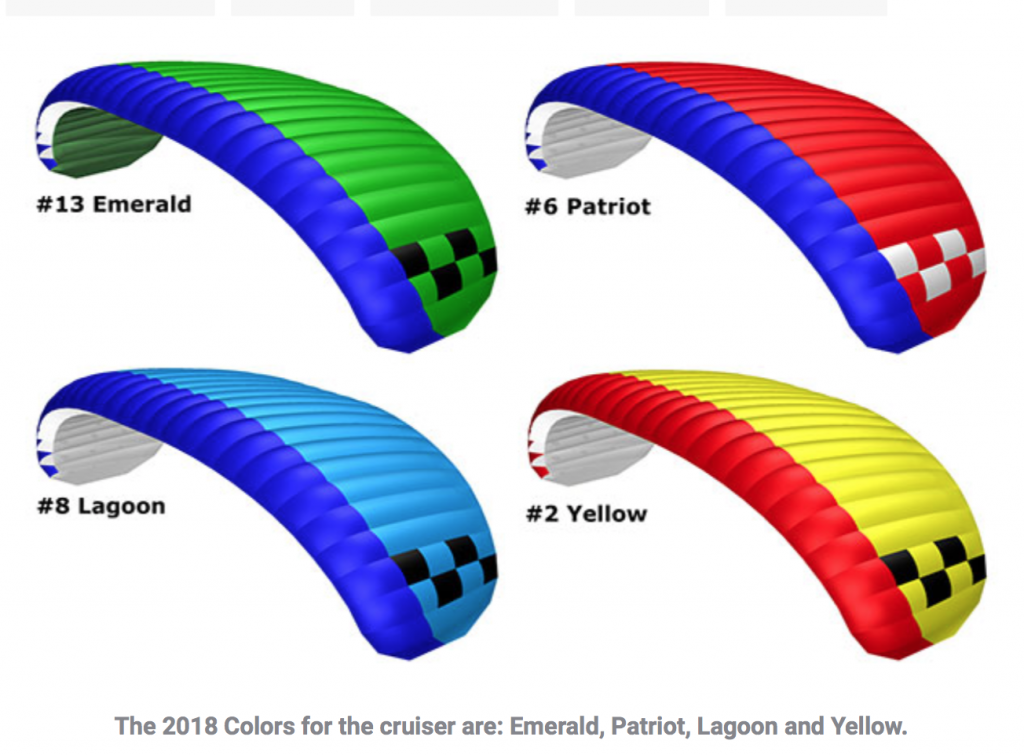 The Sunriser was the first High-Lift wing ever introduced for the Powered Parachute market. First introduced as the PP-500 in 1987 it has gone through several evolutions to make it what it is today, still the highest lift rectangular wing on the market. We currently offer two sizes of the Sunriser, a 500 and a 550 SQ FT model. The Sunriser 500 is designed for the lighter two-place machine and has been the standard for many years. The Sunriser 550 was introduced in 2002, to meet the requirements for the newer, heavier two-place machines or the person who just wants a little extra lift on those warm days. Both the 500/550 have very nice turns and are easy to inflate and launch.
Wing Specifications

CANOPY MODEL

AREA (SQ. FT.)

MAX.(Lbs.)

SPAN (FT.)

CHORD (FT.)

ASPECT RATIO

Sunriser 500

500

1000

39.50

12.60

2.77:1

Sunriser 550

550

1100

39.17

13.13

2.98:1